CS spray used on man at Aintree hospital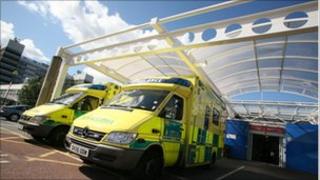 Police used CS spray on a man who was violent towards two officers at a Liverpool hospital.
The 27-year-old approached the officers in the accident and emergency department of University Aintree Hospital at about 11:40 BST on Tuesday.
Police said they tried to calm the man down and the spray was used on him in a stairwell.
The man, who is known to police, ran away from the building and a search is under way to find him.
A police spokesman said the area where the spray was released has been reopened.