Alder Hey Children's Hospital ends bone marrow transplants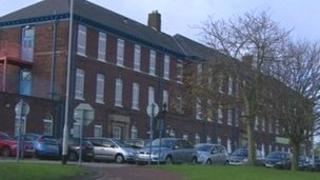 Bone marrow transplants will no longer take place at Liverpool's Alder Hey Children's Hospital, it has emerged.
Hospital bosses said the specialist procedure was carried out so rarely in Liverpool that it would be better to be done by doctors in Manchester.
Last year, only two patients underwent the procedure at the hospital.
The decision means patients needing transplants will now be transferred to the Royal Manchester Children's Hospital for a six-week stay.
All pre and post-operative care will still be undertaken at Alder Hey.
'Best interests'
Alder Hey Children's NHS Foundation Trust said it had taken the decision to benefit its patients who come from across the North West and beyond.
The spokeswoman added: "A bone marrow transplant is not a surgical procedure, and the standards for bone marrow transplants (the JACIE standards) are currently advisory rather than mandatory.
"It is now a recommendation for commissioners to only commission stem cell transplant services from units which are JACIE-accredited.
"Because Alder Hey only undertakes a very small number of bone marrow transplants each year, we recognised that by having such small numbers of this complex and specialised procedure the trust would not be compliant with JACIE standards.
"Alder Hey itself took the decision to review this procedure, along with our partners in the North West, in the best interest of our patients - it was not at the behest of the regulator."