Merseyside Police probe girl, seven, race abuse claim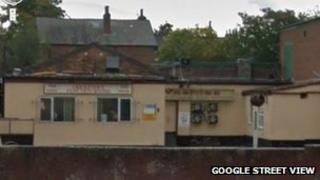 Claims a seven-year-old girl was racially abused by a group of men are being investigated by specialist hate crime officers in Liverpool.
Merseyside Police is investigating an allegation of racially aggravated public order at a social club.
Det Insp Lisa Mahon said: "This has been a very distressing incident for a young girl and her family.
"I share her family's disgust, as clearly this alleged behaviour is not acceptable."
The alleged incident took place at the The Cricketers Club in Wavertree where a far right group was said to be meeting.
Club owner Mr Brian Washington said the girl was with her family who were viewing a room at the club which had been booked for a wedding reception.
"They were only in the room a short time and I saw the little girl was upset but didn't hear what was said to her," said Mr Washington.
He added: "When the group booked they said they were teachers and we thought it was something to do with the strike.
"There was only about 12 of them, we found out they were the National Front or something."
Mr Washington added: "They will not be allowed to come here again - we won't tolerate anything like this."
In January 2012 councillors imposed strict conditions on the club after Merseyside Police told the meeting it had evidence of assaults, disorder and the sale of alcohol to children inside the premises.
The club was at the centre of a row in October 2011 when it hosted a BNP conference which prompted protests by anti-fascist groups.