Liverpool fugitive Anthony Judge jailed for money laundering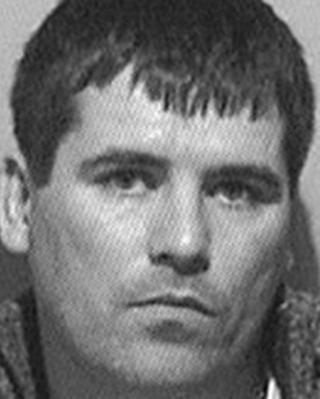 A man who spent almost a decade on the run after running away from money laundering offences has been jailed.
Anthony Judge, 40, of Liverpool, fled before he was due to appear at Canterbury Crown Court in 2003 in relation to tax fraud.
He was on HM Revenue and Customs' (HMRC) Most Wanted list in 2012.
Judge, who pleaded guilty, was jailed for 19 months at Canterbury Crown Court - 12 months for money laundering and seven months for absconding.
'Fugitive fraudsters'
The HMRC said Judge, of Langdale Street, was originally arrested with two other people in 2002 after customs officers searched their vehicle on the Eurotunnel.
They found euros worth more than £360,000 hidden inside a spare tyre in the boot.
When the notes were analysed, they showed a high level of heroin contamination, the HMRC said.
His co-defendants were jailed in 2004 and have served their sentences.
Judge was re-arrested at Heathrow after returning to the UK on a false passport in July.
Speaking after the sentencing, David Margree of the HMRC, said: "Judge probably thought he had beaten the justice system by absconding, but he was wrong.
"Vital intelligence is being received every day on our most wanted individuals and we are working hard to track down each and every one of these fugitive fraudsters."