Killer Paul Richards in custody, Merseyside Police say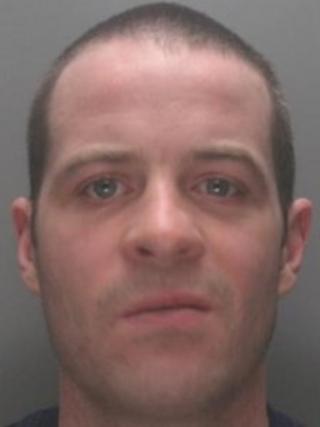 A killer who absconded from prison while on day release has handed himself in.
Paul Richards, 35, attacked 52-year-old Joe McDermott at the Stand Park pub, Bootle, in October 2011. He died from his injuries in January 2012.
Richards, who was jailed for four years and eight months in June 2012, walked into Copy Lane police station in Sefton on Tuesday evening.
He is being questioned on suspicion of escaping from lawful custody.
A Merseyside Police statement said: "Merseyside Police can confirm that Paul Richards is back in custody. Mr Richards voluntarily attended Copy Lane police station in Sefton."
Police said Mr McDermott's family had been informed.