Primark fall death: No evidence of suicide says coroner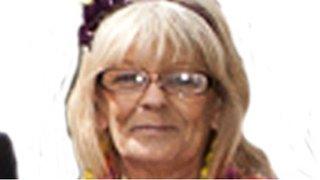 There was "no evidence" a woman who plunged to her death in a branch of Primark wanted to kill herself, an inquest has found.
It was "unclear" whether Susan Wood's fall near the third floor escalator of the Liverpool store was intentional, coroner Andre Rebello said.
The 57-year-old, from Kirkby, was found at the bottom of the escalators in Primark in Church Street in October.
She was a patient of a Mersey Care NHS Trust acute mental health unit.
Recording a narrative verdict, Liverpool coroner Mr Rebello said: "Shortly after 17:30 on 22 October 2013 Susan Wood fell over the glass barrier on the third floor of the Primark store in Church Street, Liverpool.
"It is unclear whether it was intentional or accidental, in any event there is no evidence of her wishing to die.
"In the fall she sustained fatal injuries."
Mrs Wood was a patient at Stoddart House, a mental health unit run by Mersey Care NHS Trust. The trust sent an internal review to the coroner.
Dr David Fearnley, medical director at the trust, said: "We were saddened by Susan's sudden death, especially in such tragic circumstances and our thoughts and sympathies are with the family at this time."
Primark would not comment on the inquest but issued a statement which said: "Primark was saddened by the death of Mrs Susan Wood and extends its condolences to her family."