'Microwave bag' investigation after fatal Wallasey fire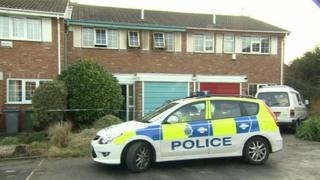 A fatal house fire may have been caused by a microwavable wheat bag used to warm a bed, the fire service said.
The body of an 83-year-old woman was found in a bedroom on the first floor of the house, in Village Way, Wallasey, Wirral, at about 04:30 GMT on Sunday.
Merseyside Fire and Rescue Service said it believed the bag was overheated and caused a "smouldering fire".
The bags filled with wheat are often in the form of cushions or soft toys, which are heated in a microwave.
Fire service staff have since visited 450 properties in the area to check smoke alarms and alert people to the possible dangers of heating beds.
Paul Murphy, district manager for Wirral, said: "A product that absorbs and stores heat in this way is a potential fire risk if not used properly.
"For this reason it is vital to follow manufacturers' instructions to avoid possible injury."