Liverpool Muslim leader Dr Muhammad Akbar Ali dies aged 92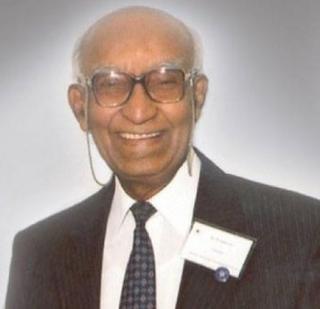 Tributes have been paid to one of Liverpool's most respected religious leaders who has died at the age of 92.
Dr Muhammad Akbar Ali was described as an "elder statesman" of the city's Muslims.
He set up the Abdullah Quilliam Society in 1997, and worked for more than half a century building inter-faith relations across Merseyside.
Friend Galib Khan said re-opening the Abdullah Quilliam mosque - the first mosque in Britain - was his final wish.
'Far-sighted man'
Mr Khan, chairman of the Abdullah Quilliam Society, said: "After attending the opening of the mosque last month, he said he had completed his work and it was time for him to go.
"He was a very far-sighted man. He had very good links with the bishop of Liverpool and was very good at inter-faith dialogue.
"When there were issues faced by the Muslim community, he was always the first person to turn to."
Dr Ali, who is survived by three children and five grandchildren, died at his home on Monday.