Cheshire Police hunt missing Taser cartridge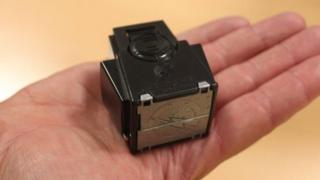 A police officer has lost a potentially dangerous Taser cartridge, prompting an internal force investigation.
The cartridge, which uses compressed nitrogen to fire an electrical charge, was misplaced somewhere in Halton or Warrington, Cheshire Constabulary said.
The device fell off the officer's vest while he was on duty between 3 and 4 October, but details of its loss have only just been made public.
People are urged not to approach or handle the cartridge.
Insp David Price said: "This is a very rare event and a full internal review is under way.
"We would ask that if anyone finds the cartridge, they do not touch it but instead contact the police so that it can be recovered by an officer."