St Helens: Two men arrested for murder over body found in flat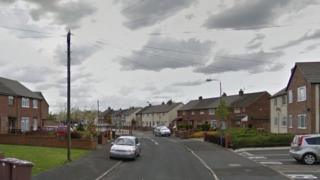 Two men have been arrested on suspicion of murder after a teenager's body was found in a Merseyside flat which had been set alight.
Firefighters found the 17-year-old boy after tackling a small number of fires in Tickle Avenue, St Helens on Thursday, after a New Year's Eve party.
Police had been called to an assault at about 11:55 GMT, when they saw smoke coming from the property. A post-mortem examination will take place.
The men aged 22 and 25 are in custody.