Liverpool's Lomax nightclub closed for three months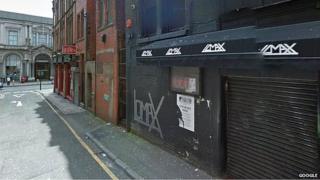 A second Liverpool nightclub will remain closed for three months after drugs were found during a police raid.
Merseyside Police uncovered 10 bags of cannabis and some cocaine at Lomax in Cumberland Street on 14 February.
The force successfully applied for a court order from Liverpool Magistrates' Court which means the venue will be closed temporarily.
Two people arrested on suspicion of conspiracy to supply controlled drugs after the raid were later bailed.
Last week Garlands in Eberle Street was closed for three months by magistrates over alleged drug dealing concerns.