Liverpool City Council to cut funds for charities by £1m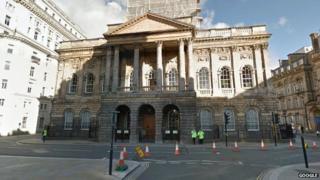 Liverpool City Council has approved £1m in cuts to its funding for 58 community-focused charity organisations.
Funding for the authority's community resources unit will be reduced from £2m to £1m over the next financial year.
The funding helps charities and organisations such as Age Concern and the Citizens Advice Bureau.
The council also announced a 1.99% rise in council tax in its budget-setting meeting.
A spokesman said central government cuts meant the council had no choice but to make the savings, and the affected organisations had been told in advance.
'Biggest concern'
However, independent councillor Jake Morrison said he was concerned the cuts would have a serious impact.
"I spoke to the chief executive of Wavertree CAB last night and they said it's going to affect the number of volunteers they can take on," he said.
"But my biggest concern is that we are cutting South Liverpool Domestic Abuse service. They get a budget of £35,000 and see around 900 women a year.
"We're cutting them by 50% and they will struggle to manage."
A council spokesman said: "We have been working with these organisations for two years to give them time to prepare, and are doing what we can to mitigate the impact by giving them more of the money upfront at the start of the financial year.
"We will continue to offer any support and assistance we can to find other sources of funding."
Knowsley Council, St Helens Council and Halton Borough Council are also confirmed their budgets for the next year.