Birkenhead MP Frank Field in hospital after collapse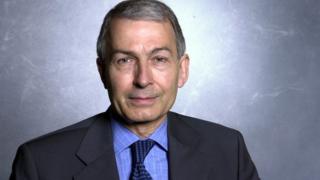 The Labour MP for Birkenhead Frank Field is in hospital after collapsing on Friday evening, the party has confirmed.
Mr Field, 73, who was first elected to the Commons in 1979, is being treated at Liverpool Heart and Chest Hospital.
A Labour Party spokesperson said: "He is responding well to treatment."
Prior to his election, Mr Field was the first director of the pressure group Child Poverty Action, serving from 1969 to 1979.