Whiston shooting: Man held on suspicion of attempted murder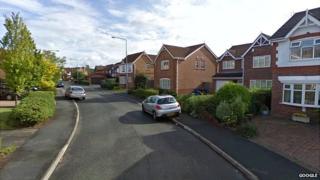 A man has been arrested on suspicion of attempted murder after gunfire was exchanged between men in two cars during a high-speed chase.
The disturbance occurred in the Whiston area of Knowsley, Merseyside, on the evening of 10 April.
A 24-year-old passenger in one car suffered life-changing injuries after being fired at several times during the car chase, Merseyside Police said.
The 30-year-old suspect, from Huyton, is being questioned.
He was also arrested on suspicion of arson with intent to endanger life.
Merseyside Police said he was in a Volkswagen car which was stopped on Water Street in Liverpool at 17:30 BST on Tuesday.
Two other men in the car, from Widnes, aged 25 and 26, were also arrested on suspicion of assisting an offender and drugs offences.
Five men previously arrested in connection with the investigation remain on police bail.