Local elections 2016: Labour hoping to hold on in Lancashire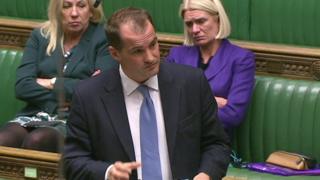 Thanks to the vagaries of the political cycle, Thursday's local elections in Lancashire are likely to be dominated by Labour.
Eight councils are being contested across the county and all but one of them are currently under Labour control.
Four of the six local authorities which are not having elections this year are run by the Conservatives.
Perhaps the most interesting election takes place among the hills of Rossendale, well-known for its dry ski slope.
Labour's grip on the West Pennine authority took something of a slide last year after the Conservatives gained five seats, leaving them with a majority of only two.
Jeremy Corbyn's visit to Rossendale on Bank Holiday Monday to rally the troops demonstrates how desperate Labour are to retain power there.
The Conservatives, buoyed by the victory of Rossendale and Darwen MP Jake Berry in 2010, head into this election without a local party leader, following the departure of Darryl Smith due to business commitments.
But they making a big push, hoping to make gains and regain control.
There's no need for either Labour or the Conservatives to worry about the Liberal Democrats - they are not fielding a single candidate while the UK Independence Party and the Green Party have only five and two respectively.
The Pendle conundrum
In the beautiful surroundings of Pendle, the three main parties have something of a problem which they know they cannot solve. It's the dreaded letters which spell out NOC - no overall control.
You don't have to be a mathematician to work it all out.
There has been a hung council in Pendle on 18 occasions and this election will surely add one more to that tally.
Not that long ago, Liberal Democrat Lord Tony Greaves did not want to even sit in the same room as the Labour group leader Mohammed Iqbal.
But a couple of years ago, they agreed to join forces and form a coalition to out-vote the Conservatives and oust its leader Joe Cooney.
If you ask the main party leaders if anyone can rise to power in Pendle, they will give you the same answer: "NOC."
It may take some time for any party to have Pendle in its sole possession.
Across the county, Labour slipped up at last year's general election but will surely be able to defend a 30-seat majority in Blackburn with Darwen.
Preston, Chorley , Hyndburn, Burnley are very likely to remain red but in West Lancashire, they certainly cannot take victory for granted.
The people of Lancashire are also being asked to vote for their police and crime commissioner - here is a list of the candidates.