Cheshire West and Chester council tax rise proposed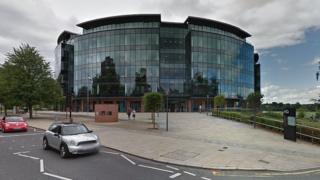 Cheshire West and Chester Council plans to raise its portion of the council tax by 4.99%.
It says the move is necessary to "protect vulnerable residents and maintain frontline services".
The Labour-led council said the rise would allow it to invest in social care and plug a £33m funding gap.
However, the conservative leader on the authority fears it will hit those on fixed and low incomes hard.
Council leader Samantha Dixon said: "Our reduced funding means we have to take difficult decisions.
"Increasing council tax is not a decision we take lightly as we know many families are struggling."
The authority added that the cost of social care was a "key financial challenge" due to a surge in demand.
'Difficult to understand'
The rise is 1% greater than the plan presented to taxpayers in a consultation last year.
The change will see Band D households paying an extra £1.32 per week.
Leader of the council's opposition, Lynn Riley, said it was "difficult to understand" how the tax rise would "help hard working people".
"This is going to be felt by everyone particularly those on fixed and low incomes," she added.
The tax increase will be introduced from April if the plans are approved in a series of council meetings over the coming months.
The council has saved £178m since 2009.