Mental health patient died after Mersey Care NHS trust's 'persistent failings'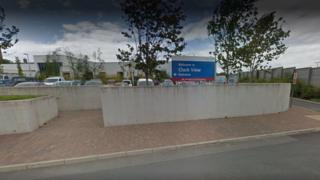 "Persistent failings" by an NHS health trust led to a "high risk" mental health unit patient taking his own life, an inquest has concluded.
Steven Edwards, 49 and from Liverpool, died in 2016 after making a ligature from a belt at Clock View Hospital.
Liverpool and Wirral assistant coroner Joseph Hart criticised communications between nursing and medical teams at NHS Mersey Care Foundation Trust.
The trust said it accepted the findings and was already "implementing changes".
Solicitors representing Mr Edwards said he became unwell and experienced paranoid delusions in 2012.
'Unsurvivable'
Mr Hart, sitting at Liverpool and Wirral Coroner's Court, said Mr Edwards had been sectioned as a "high risk" patient under the Mental Health Act.
He died on 27 August 2016 after sustaining an "unsurvivable" brain injury.
Mr Hart concluded there had been:
A failure to consider all relevant documentation, including historical risk factors and information not carried through to risk assessments
An inappropriate appreciation of risks to him individually and environmentally
Persistent failures in communications between nursing and medical teams
Mr Edwards' family said they felt "badly let down" by Mersey Care.
Immediately before his death, they said they had warned of their concerns but no "action was taken to support him or prevent him taking the action he did".
"To hear information which might have saved his life was not read, not understood or simply ignored, was heartbreaking.
"We desperately hope the concerns raised in Steven's case are taken seriously this time, so no other families have to go through what we have suffered."
Mersey Care NHS Foundation Trust apologised to Mr Edwards' family and loved ones for the "tragic event".
"Mersey Care accepts the judgement of the coroner and has already been working with staff to implement changes to our procedure."