Steven Gerrard's Liverpool restaurant fined after mouse find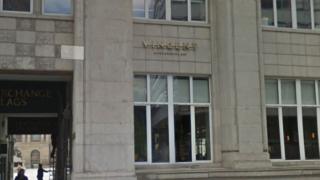 A restaurant part-owned by former England and Liverpool footballer Steven Gerrard has been fined £20,000 after a mouse was found in the kitchen.
The Vincent Cafe and Cocktail Bar in Liverpool city centre admitted three breaches of food safety legislation.
A live mouse and droppings had been found by inspectors in the kitchen.
The judge at Liverpool Magistrates' Court said it was "like Tom and Jerry" since "if there is a hole in the skirting board, in will come a mouse".
The restaurant, on Exchange Flags, opened in 2015, with ex-England captain Gerrard as a silent partner.
Inspectors on 7 December 2016 found "gaps and holes" in skirting boards, although a pest control expert regularly made checks, the court heard.
District Judge Wendy Lloyd said that while she accepted the contractor might not have been proactive, "as matter of common sense" those using the kitchen day-to-day would have realised there was a problem.
The judge added that while systems were in place and "boxes ticked", it had not created a clean environment.
Defending, Gary Lewis said the business was in a "precarious financial position" with a HMRC debt and had never made a profit.
As well as the £20,000 fine, which is to be paid at £1,000 per month as it is the maximum the company's accountant said it could afford, the judge ordered the business to pay costs of £2,488 and a £130 surcharge.
A spokesman for the restaurant said it was "disappointed" in the penalty and was considering an appeal.
"The case in court today relates to an isolated and historic incident in 2016 which was dealt with immediately," the spokesman said.
He added that being located in an ageing building "poses unique challenges" and the restaurant had made "significant repairs" to gaps in the car park below the premises.