Murder arrest after teen died in Huyton motorbike shooting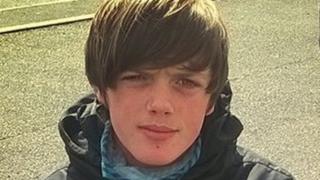 A 22-year-old man has been arrested on suspicion of murder after a teenager was shot in the head while riding pillion on a motorbike.
James Meadows, 17, died in what police said was a "targeted shooting" in Lyme Cross Road, Huyton, Merseyside, on 8 October 2017.
The arrested man is in police custody where he is being questioned by detectives.
Police are reappealing for anyone with information to contact them.