Dog row shooting neighbour jailed for 18 years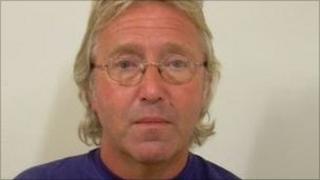 A man who shot his neighbours in a row over their Rottweiler-mastiff dog has been jailed for 18 years.
Kevin Barrett, 57, of Nordelph, Norfolk, was found guilty at Norwich Crown Court on Thursday of attempting to murder David and Susan Venn.
He was also found guilty of possessing a firearm with intent to endanger life.
Barrett was jailed for 18 years for each attempted murder charge and 10 years for possession of a firearm, to run concurrently.
Sentencing, Judge Peter Jacobs told Barrett: "In this case is a sad mixture of personal tragedy for both your neighbours, your wife, your daughter and of course yourself who as a man well into middle age faces a long prison sentence.
"The lives of your wife and yourself are now in complete ruin. It is highly unlikely that the Vinns' lives will be the same either.
"Notwithstanding these grave offences there are absolutely no winners in this case. Everybody is a loser."
Poisoned sausage
Earlier the court was told that after the Venns moved to Nordelph, near Downham Market, they had got on well with Barrett.
The couple shared a driveway with him and they initially enjoyed social outings together.
Relations soured when the Venns got a new dog.
Barrett's defence lawyer said he had begged his neighbours not to have the animal because his wife Janice was petrified of such a big dog, but the Venns refused.
The decision to keep the dog - which came from an animal rescue centre - destroyed the couples' close relationship overnight, jurors were told.
Barrett, of High Street, got very angry, tried to feed the dog a poisoned sausage, smashed a piece of garden furniture, told the Venns that the problem was putting a strain on his marriage and said he would "do for them", jurors heard.
The court was told former firefighter Mr Venn, 63, told police about the situation, but had not wanted them to take action because it could have inflamed the problem.
The jury also heard that Barrett told Mr Venn he had a £12,000 contract out on him and his 61-year-old wife.