Gorleston boy in Caister police pursuit crash named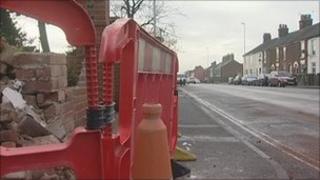 A 15-year-old boy who died when a car being pursued by police crashed into a wall in Norfolk has been named by police.
Ryan Youngman, of Middleton Road, Gorleston, was among four teenagers in a Ford Fiesta which crashed in the High Street in Caister on Wednesday.
The car had been reported as stolen and officers were responding to a "fail to stop" when the crash happened.
The 17-year-old driver suffered serious injuries and remains in hospital.
He was arrested on suspicion of burglary, along with an 18-year-old man and a 17-year-old girl, both of whom suffered minor injuries.
The girl was released on bail on Thursday.
The Independent Police Complaints Commission has been informed.