Approval given to new church on Norwich hospital site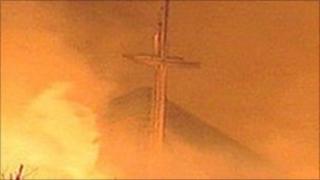 Plans for a new church near Norwich have finally been approved after developers revised a rejected scheme.
Mount Zion church, on Norwich ring road, near the Heartsease estate, was badly damaged in a fire in 2006.
Plans have now been approved for a new church for about 800 people at the former David Rice hospital in Drayton.
The project was turned down in 2009 after objections to its size and parking provision but a smaller scheme has now been backed.
Broadland councillors approved the plans, which were backed by the millionaire businessman Graham Dacre.
Drayton Parish Council maintained its objection to the church's design and residents in nearby Taverham and Hellesdon expressed worries over noise, traffic levels, provision of parking and the loss of wildlife.
The approval is subject to a number of environmental conditions to conserve mature trees on the site and protect existing wildlife habitat.