Hunstanton's Searles Leisure Resort owner dies aged 66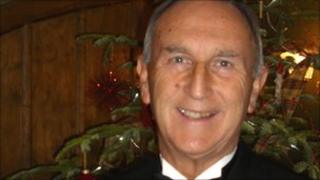 Richard Searle, chairman of the Searles Holiday Resort in Hunstanton, has died aged 66.
The businessman and local councillor passed away on the night of 14 March while flying home from a holiday abroad.
Mr Searle took over as manager of the leisure group from his parents in 1966 after the resort opened on the north Norfolk coast in 1910.
He was awarded an MBE for his services to tourism in 2001.
"He was a visionary, he saw what needed doing and he had the skills and wisdom to make it happen," said British Holiday and Home Parks Association director-general Ros Pritchard.
Mr Searle leaves behind three children, Paul, Andrew and Jo, and two grandchildren, Eleanor and Oliver.