Inspire Discovery Centre in Norwich to close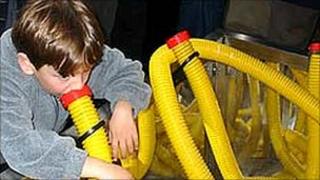 A science museum is closing to allow urgent repairs to the medieval church where it is based.
Inspire Discovery Centre will shut its doors at Norwich's St Michael's Church on 28 March.
Staff at the centre knew that work on the tower had to done but have only found out this week the extent of the renovation.
Inspire said it will continue to run its outreach work and science cafe events while a new site is found.
The renovation of the church in Oak Street could take up to a year.
Staff say they are going to take the opportunity to find more suitable premises, which can offer car parking facilities.
Manager Michelle Fearn said: "We are absolutely devastated to have to let down our visitors and everyone who has supported us.
"We will be fighting every step of the way to find new premises and reopen as soon as possible."