Cuts threat to police front line in Norfolk, chief says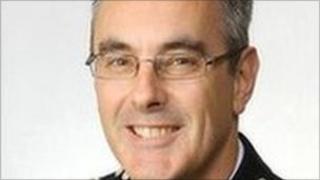 The police front line in Norfolk is to see cuts over the next four years to save £24.5m, chief constable Phil Gormley has said.
However, he did not define precisely where his force drew that front line.
Mr Gormley said the force would continue to deliver the best possible services despite the fall in funding.
He said: "Defining the front line is always problematic as the delivery of effective policing requires a complex system of functions across the board."
He said Norfolk had more "visible" front line police officers and police community support officers than the national average.
However, the amount of the time that officers spend being visible to the public is expected to decrease through reduced resources, he said.
"It has been commonly accepted that Norfolk Constabulary has modernised its operations to reinforce its ability to serve and protect the public of Norfolk.
"Her Majesty's Inspectorate of Constabulary (HMIC) report confirms what we have always maintained, that given the scale of the cuts, the constabulary will have to reduce its front line over the next four years.
"We will continue to deliver the best possible policing services with the resources made available to us."
Stephen Bett, chairman of Norfolk Police Authority, said: "I have to fundamentally disagree with the police minister's assertion that we can find further efficiencies in the so-called 'back office'.
"Whilst we fully support Phil Gormley's ambition to maintain existing high levels of performance, we have to agree that you can't take £24.5m out of our annual spend and still deliver the policing service to the same current standards."