Six-year-old girl stabbed in Norwich is out of hospital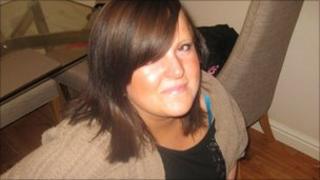 A six-year-old girl stabbed in Norwich has been released from hospital.
Her mother Victoria Meek, 23, and three-year-old sister were also hurt in the attack at their flat in Mill Close on Tuesday.
Both are at Norfolk and Norwich University Hospital where Ms Meek's condition is said to be improving and her daughter is in a stable condition.
Police arrested a 28-year-old man on Tuesday and hope to begin questioning him on Friday evening.
Fears for safety
They said the delay in questioning was due to the need for medical assessments to be carried out.
Ms Meek has been moved from the intensive care unit to a normal ward, while her three-year-old has been transferred from Addenbrooke's Hospital in Cambridge.
Her six-year-old daughter is staying with relatives.
Police confirmed Ms Meek had told them days before the attack that she feared for her safety and that officers had attended.
Norfolk Police has referred the case to the Independent Police Complaints Commission, which is supervising the investigation.