Snettisham murder accused was 'Walter Mitty character'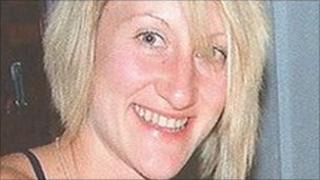 A pub landlord accused of shooting his partner and hiding her body in a freezer has been described in court as a "Walter Mitty character".
Barmaid Jacqueline Walker told Norwich Crown Court she ended her relationship with Michael Tucker because of his lies and unreliability.
Mr Tucker, 50, is alleged to have murdered Rebecca Thorpe, 29, at The Compasses, Snettisham, near Hunstanton.
He admits killing her but denies murder.
Ms Walker told the jury she had a six-month relationship with Mr Tucker in 2009.
Love letter
Also giving evidence was Laura Ellis, who said she met Mr Tucker in the pubs around Snettisham and developed feelings for him while he was still in a relationship with Miss Thorpe.
She said she sent him a love letter and gave him a phone so he could contact her secretly.
The court heard Mr Tucker appeared to have stayed faithful to Miss Thorpe and it was not until March last year when Miss Ellis heard the couple had split up that she tried to strike up a relationship with him.
However, Miss Thorpe had not left Mr Tucker but had been killed and her body dumped in a freezer, the jury were told.
In court Miss Ellis described text messages Mr Tucker sent her the day before his arrest, saying he had done something terrible and telling her to contact police.
Miss Ellis said that despite everything that had happened, her affections for Mr Tucker had not changed.
Gun tests
The court also heard from Dr Mark Robinson, a forensic scientist specialising in firearms.
He showed the jury Mr Tucker's .410 calibre single-barrelled shotgun.
He also demonstrated how much pressure was required to pull the trigger and explained the tests carried out to prove it would be difficult for the gun to be fired accidentally.
Dr Robinson said that from the post-mortem examination, he had worked out that Miss Thorpe had been shot from as little as 18in (45cm) away.
The case continues.