Publican accused of murder 'told police he snapped'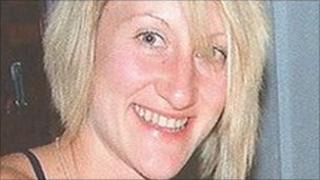 A pub landlord accused of shooting his partner in the head and hiding her body in a freezer told police he "snapped", Norwich Crown Court heard.
Michael Tucker, 50, told police Rebecca Thorpe had been controlling his life, even trying to stop him seeing his children from a previous marriage.
He said he "snapped" when she told him she was seeing someone else.
Mr Tucker admits killing Miss Thorpe, 29, at The Compasses, Snettisham, near Hunstanton, but denies murder.
The jury was read a transcript of a police interview with Mr Tucker after his arrest on the Isle of Wight in March last year.
The court was told Mr Tucker shot Miss Thorpe in the back of the head while she was in the bath and then left her there for two days before moving her body to a freezer in an outbuilding.
The case continues.