Music teacher plans to turn Norwich church into school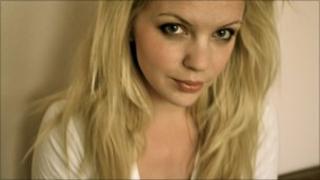 A 24-year-old music teacher is hoping to transform an unused church in Norwich into a music centre.
Samantha Coe plans to transfer her music school, The Wharf Academy, into St Martin's Church on Oak Street after her existing premises were vandalised.
Intruders broke into the King Street school in November 2010, leaving it unsafe for use.
A planning application for the new school has been submitted to Norwich City Council and is awaiting approval.
The church is currently in a state of disrepair but Ms Coe wants to turn it into a musical complex including studios, teaching spaces and a performance area.
'Perfect building'
Ms Coe said: "We're going to have to put quite a lot of money into refurbishing it so it's a comfortable, creative, inspiring place for our students to study."
Her music school has been teaching at temporary locations around Norwich since the break-in during which the plumbing was damaged, resulting in the loss of musical instruments and equipment.
"We wanted to find the right location to move into. We took our time with it, we didn't just find the next available building and I think St Martin's is absolutely perfect for us," she said.
"The students are going to love it when we do eventually get in there."
Ms Coe is hoping that the premises will be open by the end of July.