Fire in Norfolk workshop forces villagers from homes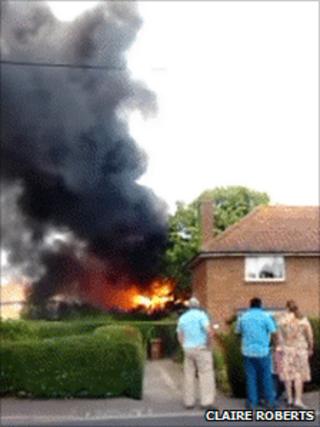 Villagers in Norfolk have been evacuated from their homes and roads closed as firefighters tackle a workshop fire involving gas cylinders.
Crews were called to the blaze at Heath Close, Lenwade, near Norwich at about 1420 BST on Sunday.
A Norfolk Fire and Rescue Service spokeswoman said two acetylene cylinders had exploded.
Homes within 250m (273yds) have been evacuated and a section of the A1067 road has been closed.
The road has been shut between Nowhere Lane, Sparham and Heath Lane, Lenwade and diversions put in place.
It is expected to reopen on Sunday evening.