Tenerife beheading: Jennifer Mills-Westley inquest opens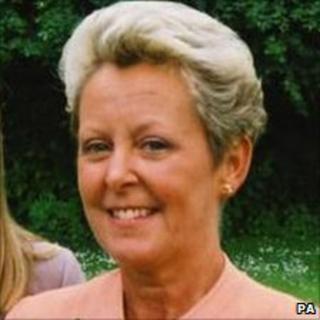 An inquest has opened in Norwich into the death of a British woman who was beheaded in a Tenerife shop.
Jennifer Mills-Westley, 60, a former road safety officer from Norfolk, was killed in the resort of Los Cristianos on 13 May.
Deyan Valentinov Deyanov, a 28-year-old Bulgarian man with a history of mental health problems, has been arrested on suspicion of murder.
The inquest was adjourned until court proceedings have been completed.
Mrs Mills-Westley, originally from Norwich, was inside a supermarket on Avenida Juan Carlos when she was stabbed and decapitated.
The grandmother of five had been living in Tenerife after retiring from her job with Norfolk County Council.
Mr Deyanov was arrested on suspicion of murder and is now being held at a psychiatric unit in Tenerife.