Norwich's free swims axed after two years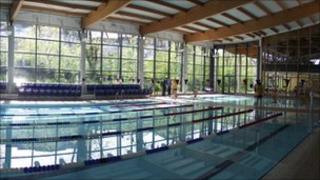 Thousands of people in Norfolk are to lose access to free swimming as part of £15m of cuts over the next four years.
Norwich City Council's free swim programme, which operated out of Riverside Leisure Centre, in Wherry Road, is coming to an end on 10 July.
The scheme, independent of a similar government-funded national initiative, began in April 2009.
The minority Labour administration said it had funded more than 43,000 swims at a cost of £74,000.
Martine Holden, leisure and sports development manager, said: "The city council's free swim programme has proved a real boost to families and individuals in most need.
"As well as continuing to provide free access to swimming for regular swimmers, the scheme has also encouraged previous non-swimmers or those afraid of the water to become more confident and enjoy taking part in a new activity."
Brenda Arthur, leader of the council, said: "Swimming has great health benefits and is a wonderful way for people of all ages and abilities to keep fit and active throughout life.
"Having a basic competency level in swimming is important in a county like Norfolk as we're surrounded by water and you never know when those skills might be called on.
"In the time the free swim scheme has been running we hope we've gone some way to helping new generations of swimmers be more confident in and around the water, regardless of whether they belong to younger or older generations."
The government's UK-wide free swim initiative ended in June 2010 but the city council has continued to provide its own scheme for its residents since then.