Police warned about suicide gunman in Norfolk village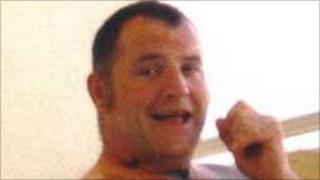 Police had been warned about a gunman two days before he shot a woman in Norfolk and then turned the gun on himself, an inquest has heard.
Mark Osler, 52, shot and injured Rachel Puttock, 40, on Oak Street in Feltwell in July 2010 and then killed himself.
His ex-wife, Paula Peckham, told the inquest she contacted police two days earlier over threats Osler made about his "on-off" partner Ms Puttock.
A verdict of suicide while suffering from depression was recorded.
Norfolk Police said they had been unable to trace the complaint.
At the inquest at King's Lynn Magistrates' Court Ms Peckham said Osler had a gun and told her: "If she turns up at my door, I will shoot her."
Rachel Puttock was walking with her daughter and grandson when she was shot in the head by Osler.
The one-month-old baby was injured when she fell on him.
Ms Puttock told the inquest she had brain surgery after the shooting and had suffered permanent damage to her hearing and sight.
Suicidal emotions
She still requires medical care, almost a year after the incident on 19 July 2010.
Osler, who had a criminal record and had been subject to a restraining order preventing him contacting Ms Peckham, did not hold a firearms licence at the time of the shooting.
Medical records showed that Osler had been diagnosed with depression in 2005 and had previously expressed suicidal emotions.
Addressing the inquest, Ms Peckham asked Det Sgt Andy Ninham why officers had not followed up her earlier warning.
She said: "I reported that he had a gun and told the police what he was going to do.
"He was mentally ill and he said that if she came to his door he would shoot her."
She added: "Nobody followed up on my complaint. If they had, this would not have happened."
Det Sgt Ninham told the inquest that officers had investigated Ms Peckham's claims.
They were unable to identify the officer she spoke to from the information she had given.
After the inquest, Ms Peckham said she would be making a formal complaint to Norfolk Police.