Norfolk parish council clerk jailed for £60,000 theft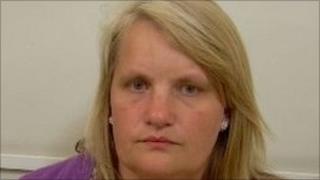 A former parish clerk on four councils in west Norfolk has been jailed for 18 months for stealing more than £60,000.
Beverley Boughen, 42, of Station Road, Snettisham, was arrested following an investigation into alleged financial irregularities in council accounts.
She was formerly a clerk of Snettisham, Ringstead, Burnham Market and Marshland St James parish councils.
Boughen, of Manor Road, Dersingham, pleaded guilty at Norwich Crown Court to five counts of theft.
She committed the offences between 1 May 2009 and 31 July 2010.
'Bought VW Beetle'
She stole £11,803 from Ringstead Parish Council, £5,033 from Heacham and District Community Car Scheme, £18,255 from Marshland St James Parish Council, £19,849 from the parish council at Brnham Market and £8,020 from Snettisham Parish council.
A further charge of stealing £360 from Snettisham Village Memorial Hall and Playing Field Charity was ordered to lie on the file.
William Carter QC, prosecuting, said £4,709 was spent on Boughen's daughter's wedding.
Money also went on the purchase of a summer house.
Mr Carter said: "She had looked into hiring a helicopter for her daughter to take her to her prom night and bought a VW Beetle for her husband to do up as a project."
Mitigating, Christopher Milligan said the mother-of-four had run-up credit card debts and had "consolidated" the amount in a loan which she was paying off at £650 a month on top of her £1,000 mortgage.
He continued : "She volunteered to be parish council clerk in 2004 at Snettisham and went on to assist other councils but her debts began to grow after the amounts of credit for store cards were increased reaching £30,000."
He added: "It is a classic case of borrowing from Peter to pay Paul."
Jailing her, Recorder Mark Dennis QC, said: "It was a dreadful breach of trust, letting down the community for your own personal gain for long periods."