Chris Packham joins Breckland photo competition panel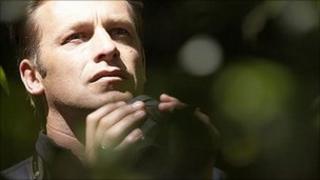 Chris Packham will join the judging panel for this year's Breckland Photography Competition, which celebrates rural life in the district.
Known for his work on BBC Springwatch, Packham is also a professional wildlife photographer and cameraman.
Mr Packham said: "The real challenge will be to capture the spirit of the district."
The Breckland Council-run competition is open to all residents and the closing date is 16 September.
The area has a wide range of wildlife, including many species of national importance and Mr Packham believes that distilling this diversity is key.
"Breckland is a beautiful and diverse part of Norfolk but to capture its essence in a picture requires an original and creative eye, backed up by a good understanding of photographic techniques," he said.
The winning photographs will be displayed at locations around the district.