Norwich man admits attempted murder of woman and children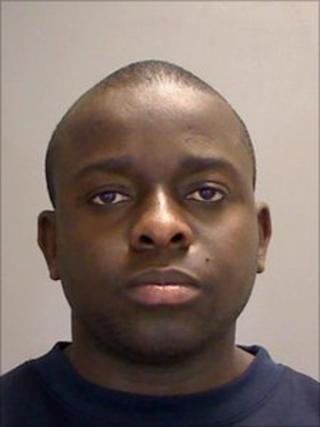 A man has admitted the attempted murder of his former partner and two children in Norwich.
Isaac Williams, 28, of College Road, Norwich, pleaded guilty at the city's crown court on Thursday.
Victoria Meek, 23, and the two children needed hospital treatment after they were stabbed in the attack on 12 April.
Miss Meek and one of the children underwent life-saving operations and the second child was also treated for multiple knife injuries.
One of the children managed to dial 999 and ask for an ambulance.
New relationship
After the attack police traced Williams' Renault Clio to the seafront in Great Yarmouth where he was arrested on April 15.
Williams had previously been in a relationship with Miss Meek and had become violent after learning she had a new partner, the court heard.
During police interviews, Williams admitted being in the property but said he had no memory of what had happened.
Speaking after the hearing, Miss Meek said: "He has finally done the decent thing and put his hands up for what he has done.
"I am so happy we will not have to go through the pain and horror of a trial and that we can finally get on with our lives."
Det Ch Insp Jes Fry said Miss Meek and the two children had shown "great courage" in coming to terms with the ordeal.
He said: "This was a horrendous and extremely violent attack involving an innocent woman and two young children who will be forced to live with the trauma for the rest of their lives, scarred physically and emotionally.
"It has been incredible to see the resilience shown by the children and we wish them well in their continued recovery."
Williams will be sentenced on 23 September.