Roy Hudd to donate sheet music collection to UEA in Norwich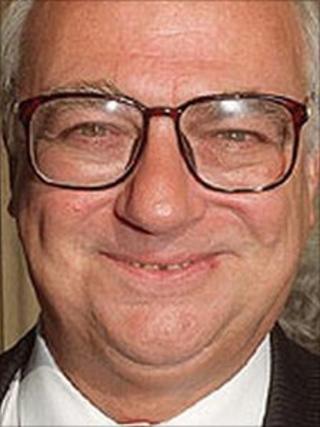 Veteran actor and comedian Roy Hudd is to hand over his vast collection of sheet music to the University of East Anglia (UEA) in Norwich.
Mr Hudd, 75, who worked as a Butlin's redcoat before finding fame on 60s satire show That Was The Week That Was, has 30,000 pieces in his collection.
Mr Hudd, who lives in Suffolk, said the UEA had agreed to take the collection and allow public access to it.
The entertainer was awarded an honorary doctorate in law at the UEA in 2007.
Speaking on Danny Baker's programme on BBC Radio 5Live, he said sheet music had always been his greatest interest.
Music hall
"I'm so delighted because I have found out last week that they have been working on it for about six months at the University of East Anglia to get the whole of my collection when I snuff it," he said.
"I have agreed and said the one proviso is the public must be allowed access to it - not one of those things they put in a basement where you have got to be a bona fide student.
"If people want to get hold of the music they can, and they have agreed to do that."
Mr Hudd, renowned as an expert on music hall entertainment, said the Heritage Lottery Fund had agreed to finance the cataloguing of the collection, which includes music from 1840 to the present day.
Mr Hudd said he would be donating the "priceless" collection to the university.
"Music hall was the entertainment of the masses. Lots of people still do it, and they often come to me for sheet music," he said.
'Ball in motion'
"It's important to me that people can access it without a lot of red tape."
The logistics of exactly where the collection would be stored were still to be worked out, he said.
"I'm delighted to have got the ball in motion," he added.
Mr Hudd, appointed an OBE in 2003, hosted popular radio comedy show The News Huddlines from 1975 to 2001.
He has also starred in his own TV series and West End revues, as well Coronation Street and dramas including Dennis Potter's Lipstick on Your Collar.