Norwich city tower block redevelopment plans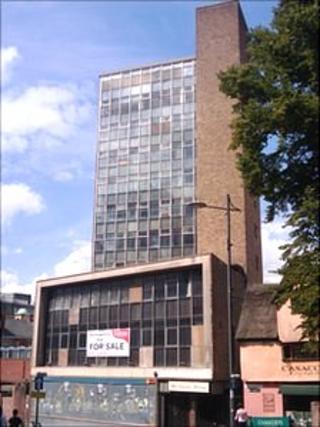 Plans for a major redevelopment of a Norwich landmark which had become an eyesore have been unveiled, after its sale to a property firm for about £1m.
The project could see parts of the office block Westlegate House, one of the first skyscrapers in the city when built in the 1960s, turned into flats.
The scheme, being spearheaded by FW Properties, would see the surrounding buildings redeveloped for shops.
The firm said it would apply to the council to change the building's use.
The 11-storey building on Westlegate has been empty for 12 years.
Ian Fox, co-director of FW Properties which has bought Westlegate House and some buildings surrounding it, said: "We hope to give the city centre something to be proud of.
"We are not intending the building to be used for offices."