Great Yarmouth 'banned' smokers offered cheaper fines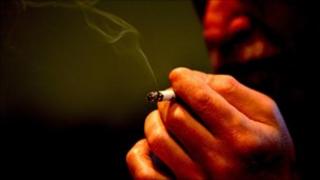 Smokers who are caught lighting up in a place where it is banned are to be offered a reduced fine if they go on a course about passive smoking.
Fixed penalty fines can be given to anyone found smoking in enclosed public spaces like pubs and shopping centres and workplaces including taxis.
But Great Yarmouth Borough Council is to cut the £50 fine by half if people sign up for re-education classes.
Smoking has been banned in public places since the 2006 Health Act.
Environmental health manager Kate Watts said she hoped the scheme would make people more conscious of their behaviour.
She said: "You will be taught about the effects of second-hand smoke and passive smoking, so you are made aware of why this legislation came into place which is to protect the health of other people."
The courses will be run by the Great Yarmouth and Waveney Stop Smoking Service.