Oli Brown Band win three titles in British Blues Awards 2011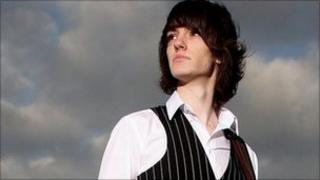 A Norfolk musician and his band have won three trophies in the 2011 British Blues Awards.
Oli Brown, from Sco Ruston near North Walsham, together with drummer Wayne Proctor and bassist Ron Sayer clinched the best band and album categories.
Sticksman Wayne also took home the best drummer title.
The band were presented with their awards - which are voted for by the public - by blues veteran and BBC Radio 2 presenter Paul Jones.
It is the second year in a row that the 22-year-old has won top titles in the awards.
In 2010 Oli was named as best male vocalist and young artist of the year.
The award haul will give Oli's mood a further boost as he performs at Canada's Harvest Jazz and Blues Festival this weekend before he heads out on a 25-date tour with John Mayall.
His father Graham said his son was "over the moon" to have won the trophies.
Oli, who has also performed in New Zealand, America and on the Continent this year, will wrap up his 2011 gig calendar with a gig in front of a home audience at Norwich's Waterfront venue on 15 December.