King's Lynn Arts Centre marks new era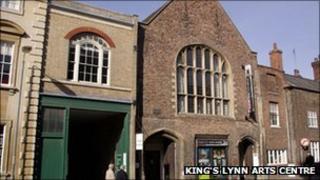 King's Lynn Arts Centre is relaunching itself with its first major arts project to celebrate the majority of its management being handed over.
Three galleries at St George's Guildhall are now being leased to the independent centre trust by King's Lynn and West Norfolk Borough Council.
The decision to lease the galleries on the King Street centre site was made by the council this year to save money.
Downton Abbey star Brendan Coyle will attend this weekend's arts event.
The actor was recently made a patron of the centre by the King's Lynn Arts Centre Trust.