Norwich man jailed for attempted murder of woman and children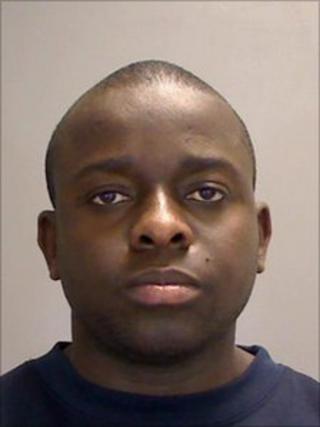 A 28-year-old man who stabbed a woman and two children at a house in Norwich is to serve at least 10 years for three counts of attempted murder.
Isaac Williams, of College Road, pleaded guilty in July and returned to Norwich Crown Court for sentence.
Victoria Meek, 23, and two children, aged three and six, were treated in hospital for multiple injuries after the attack on 12 April.
Williams was given 20 years but must serve 10 before being parole-eligible.
One of the children, a six-year-old girl, managed to dial 999 and a wounded Miss Meek spoke to the operator to ask for an ambulance.
Judge John Jacobs said the girl had shown "courage and presence of mind that should be publicly acknowledged" and recommended that she should receive a High Sheriff's Award of £350.
After the attack police traced Williams' Renault Clio to the seafront in Great Yarmouth where he was arrested on 15 April.
Williams had previously been in a relationship with Miss Meek and had become violent after learning she had a new partner, the court heard in July.
He admitted being in the property but said he had no memory of what had happened.
Judge Jacobs said that the suggestion was that he was "motivated by jealousy" which led to his "frenzied attack".
The defence lawyer said: "Nothing can excuse the actions of Isaac Williams that day but he doesn't himself know what came over him."