Cromer shellfish plant threatened with closure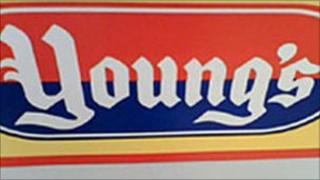 A shellfish plant in north Norfolk employing 230 people could be under threat after its owners announced a review of manufacturing operations.
Young's Seafoods is entering a 90-day consultation period with staff at its shellfish processing site in Cromer.
The process will explore possible options for the Cromer site, which the company said could include closure in 2012.
Under the proposals, some operations would relocate to other sites.
Operations moved from Cromer would relocate to Grimsby or plants in Scotland, where the majority of Young's UK employees are based.
The company said it would discuss options for the site with staff, union representatives, the local community and customers before plans were finalised.
Increasing challenges
Pete Ward, chief operating officer of Young's Seafood Limited, praised local staff but said a new plan was needed to ensure Young's would remain a sustainable business.
"We have worked hard in Cromer, over a considerable amount of time to try to drive sales, reduce costs and ensure this is a viable site but unfortunately the challenges are increasing," he said.
"These proposals are about us having to adapt to the new reality in our external environment to ensure that Young's has a long term, successful future."
Established in 1980, the Cromer plant processes prawns, crab, lobster and other shellfish for the UK retailers' own-label, chilled product ranges.
Young's Seafood Limited employs about 3,200 people across 13 UK sites.
The review of the shellfish manufacturing operations followed the merger of Young's, Findus UK and Ireland and the Seafood Company as one business.