North Norfolk District Council to sack then rehire staff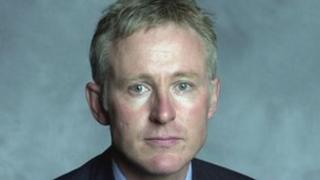 A union has attacked a council move to dismiss and then rehire its entire workforce as a "kick in the teeth" for staff.
North Norfolk District Council announced plans to terminate the contracts of its 325 employees and then reinstate them on new terms.
The move would see 30% of staff lose money, 14% get a pay rise and 56% remain on the same terms.
Union Unison said the move would create "too many losers".
However, the council said the review would save £200,000 a year.
Councillor Keith Johnson said: "It's all about ensuring people are paid a fair amount for the job they do.
"This wasn't about saving money. When this review was started three years ago it wasn't known what the outcome would be."
The Conservative-run council had been in talks with Unison but was unable to reach a deal.
A 90-day consultation is under way and the new pay scale could come into force by April.
Staff unhappy with the terms could appeal but would not be automatically offered a different job.
'Legal advice'
Brian Lynch, regional organiser for Unison, said: "The final outcome was not one we could sign up to.
"There are too many losers. What a kick in the teeth for years of loyal service to the public sector.
"We will be taking legal advice and will be responding as part of the consultation."
Norman Lamb, the Liberal Democrat MP for North Norfolk, said he understood the need for the council review as part of wider moves to establish fairness and equality in pay.
"If there's a process to make sure people are receiving the right amount for what they do I don't think you can just abandon that process," he said.
"What I am concerned about is that people on low pay are protected."