Norfolk school bus contract e-auctions 'save £218,000'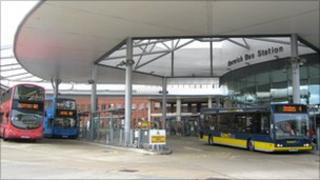 Hundreds of thousands of pounds are to be saved through the renegotiation of school transport contracts online, according to Norfolk County Council.
It said £218,000 would be saved over a number of years by redrawing deals with operators at electronic auctions.
In two auctions £38,000 was instantly saved as 60 companies bid to operate on 33 routes.
The savings form part of the council's plan to cut millions of pounds from its transport budget.
It was the first time the county had taken part in the online auction system and its cabinet member for efficiency, Cliff Jordan, said it achieved "excellent value for money for residents".
Overall renegotiation of contracts for home-to-school transport will see the council save more than £1m this financial year, it said.