Lord Dannatt made president of Norfolk Churches Trust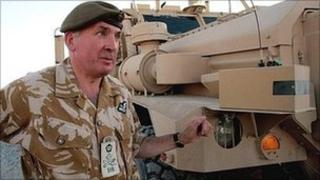 The former head of the British Army Lord Dannatt has been made president of the Norfolk Churches Trust.
His appointment follows the retirement of Sir Timothy Colman, who for six years was head of the organisation that looks to protect the county's churches.
Bolton Agnew, chairman of the trust, said he was "delighted" with the appointment and commended Sir Timothy for his work with the charity.
Lord Dannatt, who lives in Norfolk, retired from the army in 2009.
As well as being church warden at All Saints in Intwood and Keswick, he is also president of YMCA Norfolk, The Soldiers' Charity Norfolk and patron of the Norfolk branch of the Royal British Legion.