Woman drowned in Norfolk Broads boating accident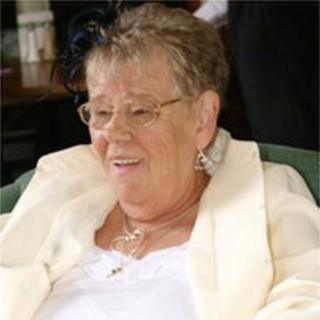 A popular lollipop lady drowned in the Norfolk Broads after making an "ill-judged and impetuous" jump on to a boat, an inquest has heard.
Marion Sewell, 68, from Norton, Teesside, fell into the water in Great Yarmouth as she leapt down around 5ft (1.5m) from the river bank.
The inquest in Norwich heard Mrs Sewell was on a week-long family holiday at the time of the tragedy in April.
Norfolk coroner William Armstrong recorded a verdict of accidental death.
'Trampoline' action
He said: "No other person bears any responsibility for what happened.
"Marion died as a result of her own actions, which were ill-considered, ill-judged and impetuous."
The inquest heard the family, including Mrs Sewell's son, daughter-in-law and a friend, had been out for a meal in Great Yarmouth on 25 April.
The party split up and Mrs Sewell returned to the boat with her friend, Pam Sedgewick, in a taxi.
When they arrived at around 20:00 GMT the water level had fallen to around 5ft below the river bank.
Ms Sedgewick said: "I said to her there was no way we're going to get on there.
"The next thing she said 'hold this' and gave me her handbag.
"I had hold of her from behind with my hands and the next thing she took a leap.
"She landed on the boat. I can still see it in my mind. The boat seemed to come up as she jumped and acted as a kind of trampoline and threw her off."
Popular lollipop lady
A fellow boat user called emergency services.
Mrs Sewell's son, Carl, and his wife returned to the scene shortly after.
Coastguards rescued Mrs Sewell from the water but she died in hospital two days later.
Mr Armstrong, summing up, said Mrs Sewell had been warned not to jump on to the cruiser.
"For reasons best known to her, Marion insisted she wanted to get on," said Mr Armstrong.
The inquest heard Mrs Sewell had worked on a crossing at a school near to her home for around 10 years.
After the inquest, Mrs Sewell's son, Carl, paid to tribute to her.
He said: "She was a very popular lollipop lady. She knew every child by name and every single child got a Christmas card from her."
Mr Sewell said he accepted the findings of the inquest but had found the circumstances of his mother's death "hard" to come to terms with.
"We all know that at some point in life we're going to die but when something like this happens it's hard," he said.