Norfolk museums charitable trust plan rejected by councillors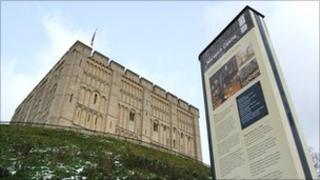 Plans to hand over the running of Norfolk's museums to a charitable trust have been rejected by councillors.
The idea was raised by consultants for Norfolk County Council's Museums Service last year as it looked to save £650,000 from its budget.
Councillors voted to ditch the plan at a meeting of the county council on Friday.
The council runs 13 museums across Norfolk, including Norwich Castle Museum and Art Gallery.
The Conservative-controlled council is looking at alternative ways to raise money to fund the service, partly by making better use of buildings.
George Nobbs, leader of the Labour group at Norfolk County Council, said if museums were run by a charitable trust there were concerns that councillors would have little control over how taxpayers' money was spent.