Norfolk bucks manufacturing downturn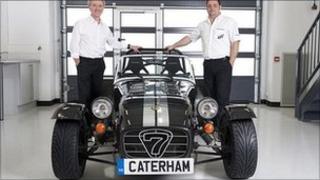 More manufacturing jobs have been created in Norfolk during the downturn than anywhere else in the country, according to latest statistics.
About 4,500 of these jobs were created in Norfolk between 2006-07 and 2010-11.
Most areas saw a decrease in manufacturing posts with Staffordshire seeing the most cuts with the loss of 21,100 jobs.
In England, there has been a loss of 613,200 manufacturing jobs between 2006-07 and 2010-11.
The figures, compiled by the Office of National Statistics, show the next most successful county in creating jobs was Buckinghamshire which saw an increase in 2,400 manufacturing posts.
Other areas of the country which have suffered the worst numbers of job cuts over that period are: Worcestershire, Kent, Hampshire, Cheshire East, Leeds, Warwickshire, Northamptonshire, Birmingham and Hertfordshire.
All these geographic areas saw losses of between 12,000 and 20,100 jobs.
But the Office for National Statistics said the figures may not be completely accurate as the way it measures jobs changed between 2007 and 2011.
In Norfolk, one of the manufacturing success stories is Caterham Cars, of south Norfolk, which in October last year announced 60 new jobs.