Canon Steven Betts appointed as Archdeacon of Norfolk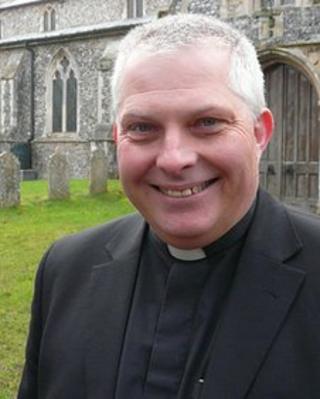 The new Archdeacon of Norfolk has been appointed by the Bishop of Norwich, the Right Reverend Graham James.
Canon Steven Betts will succeed the Venerable David Hayden, who retires at the end of February.
Canon Betts said he was "delighted" with the appointment and that he wanted to "quickly appreciate the challenges and opportunities" of the role.
The 47-year-old canon will be installed as Archdeacon on 29 April.
Bishop James said: "Canon Steven Betts is one of the most respected and widely known clergy in the diocese and I'm delighted he has accepted my invitation to be the next Archdeacon of Norfolk.
"Steven came to this diocese to be Chaplain to my predecessor, Peter Nott, in 1994 and then was a well-loved vicar of Old Catton for eight years from 1997.
"Since then he has had responsibility for all candidates for ordination in the diocese and for the initial training of our newly ordained clergy.
"His pastoral gifts, administrative skill and strategic intelligence will all be well used in his new work."
Canon Betts added he was looking forward to supporting clergy and lay people across the dioceses "in their mission and ministry to serve their local communities."